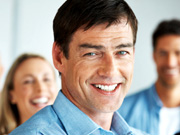 Astroid Technologies is privately held Software Development company, Since its inception in the year 2006, powered by a passion to invent an eternal commitment to advance the way the world wants. Being in IT business for over many years now Astroid Technologies has a strong team of 10+ skilled experienced IT experts company in Chennai, India. We leverage in-depth industry and functional expertise with leading technology practices.
Astroid Technologies Software we are proud of our high quality standards. These standards allow us to provide our customers with reliable and error-free software applications, regardless of complexity. Our top-notch developers use the latest software technologies. This means that they can concentrate on our clients' business goals and keep them involved in every stage through the entire project. Today, Astroid Technologies Software products are currently use by people all over the India.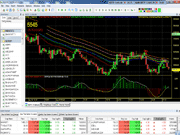 Astroid Trendanalysis is a pioneer in developing real time and end of day technical analysis software for stock market traders in India. Through our persistent innovation and smarter ways to offer unswerving real time technical analysis software, we have been able to develop one of the most equipped and accurate platforms in the field of stock market trading analysis.
Since its inception in the year 2007, Astroid Trendanalysis has continuously developed unique and exceedingly effective and superior software being used by more than 1300 users all over in India. Astroid Trendanalysis offers a wide range of products and services in the field of real time and end of day technical analysis.
Our strength in the field of software development and ability to understand market needs has helped us forge our place as frontiers in stock market trading software development. Our company is powered by a pool of experience and talented professionals across stock market trading with fundamental and technical analysis to provide you guaranteed win-win situations while trading in the stock market. It uses internet based client-server model for distribution of real time data feed. The client Astroid Trendanalysis´s are decision-making terminals with facilities for technical analysis, fundamental analysis and numerical analysis which help traders take right decision.
Astroid Trendanalysis provides financial stock solutions and makes stock market really simple to understand. We make working with charts and figures more practical and lucrative, with more than 10 years of prudent and applied research. Astroid Trendanalysis is one of the most trusted names when it comes to knowledge on technical analysis and Indian stock market trading.